Materials & Care
Fabric
The best way to care for fabric is to develop a regular vacuuming routine using an upholstery attachment to get in between the crevices.    
Time is of the essence when cleaning up a fabric spill. Avoid the urge to scrub at all costs. Instead, simply place a soft, absorbent cloth or paper towel over the spill and allow it to work its magic. After the spill has dried, assess the stain again. If needed, mix a small dollop of dishwashing detergent with water and apply to the stain. Gently blot the area and air dry. 
Movie Night™
Get ready for a cozy night in! As its name suggests, the Movie Night™ collection is perfect for piling in for a good Netflix binge. Relaxed and sinkable, it feels like sitting in a huge marshmallow. In fact, why not bring some s'mores along with you — the fabric is stain-resistant and covers fully removable, after all.
Ready for a new look? Change up your Movie Night Slip Covers (or Movie Night Condo Slip Covers) for a change of scenery.
To refresh your cushions after a night of catching up on culture, give them a thorough fluffing to make them good as new. Otherwise, we love to embrace the lived-in look; it's a reminder of time well spent in your new favourite spot in the house.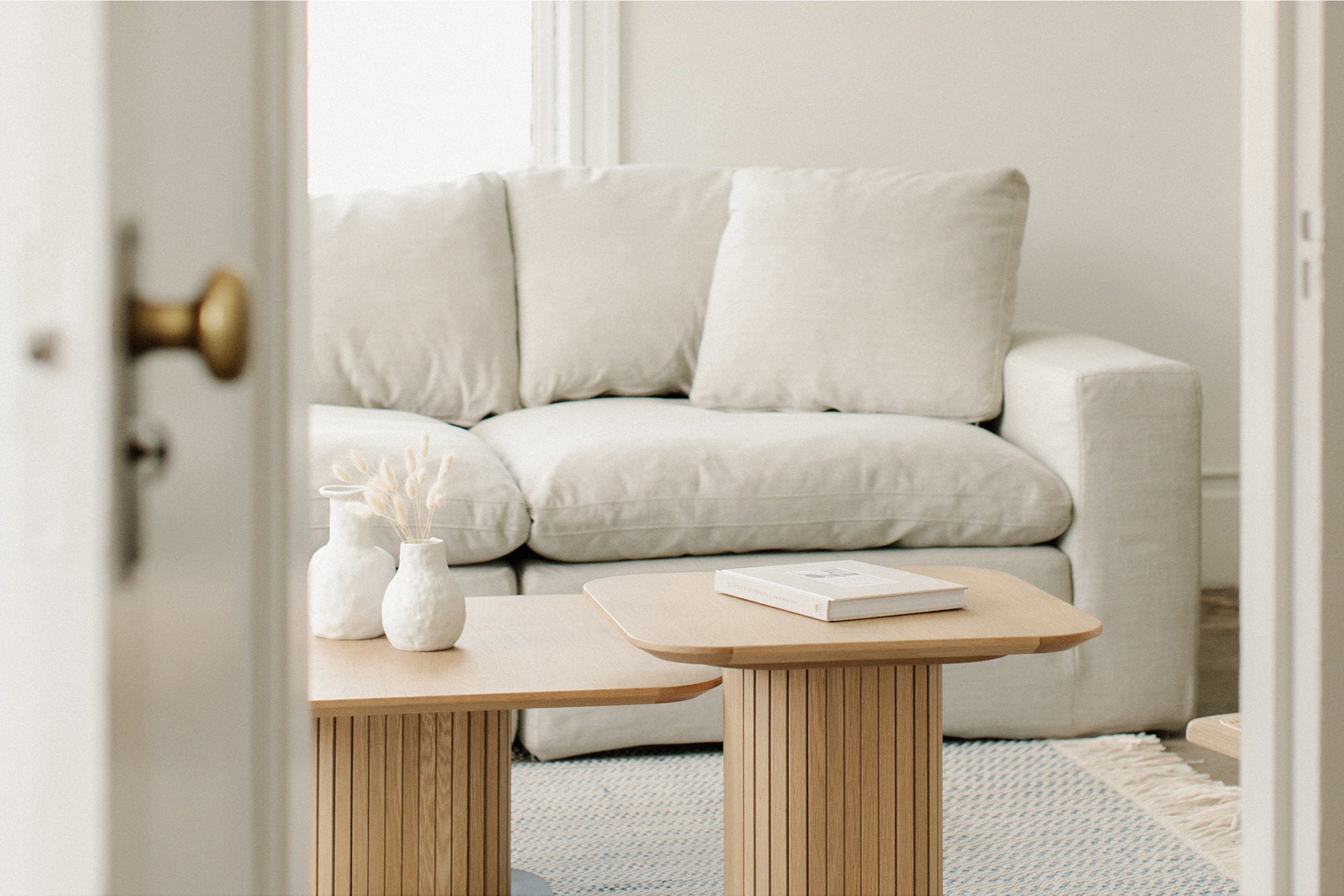 Wood
We love to celebrate wood in all shapes and forms. No two pieces are the same, and we embrace all its intricacies from knots and splits to graining and texture. As an organic material, it'll continue to breathe and settle in your home.

Over time, with changing temperatures, humidity, and environments, your wooden furniture may develop slight cracking and warping. Not to worry, this is completely normal! Feel free to show it off, even. Applying wood conditioner every so often can help keep it from drying out.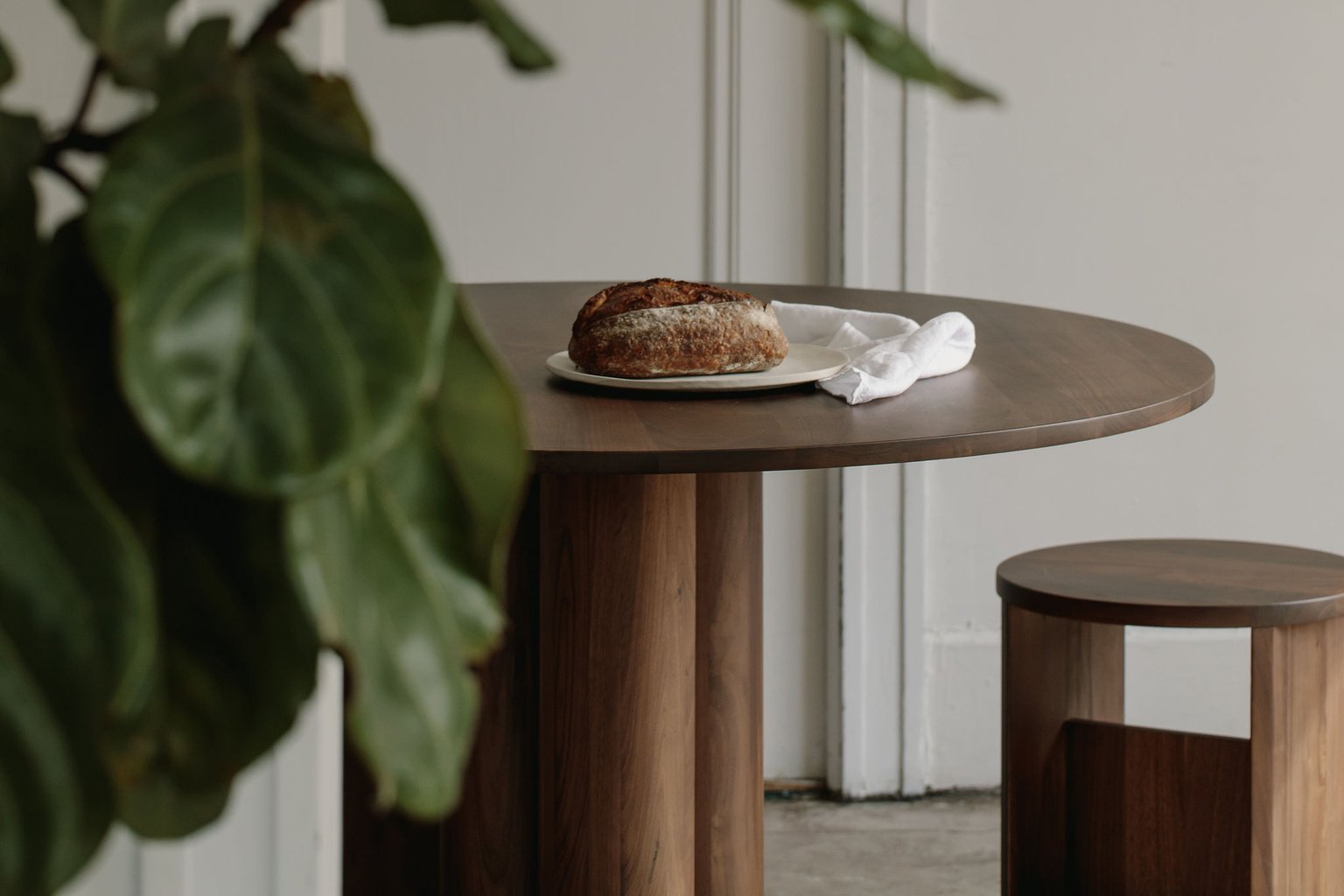 Solid Wood
Solid wood is hardy and will stand the test of time – or grubby fingers! Any scratches and dings will patina gorgeously with the rest of the wood. We recommend cleaning it with a clean, slightly damp cloth. Oiling it twice a year or so will keep the wood healthy and happy.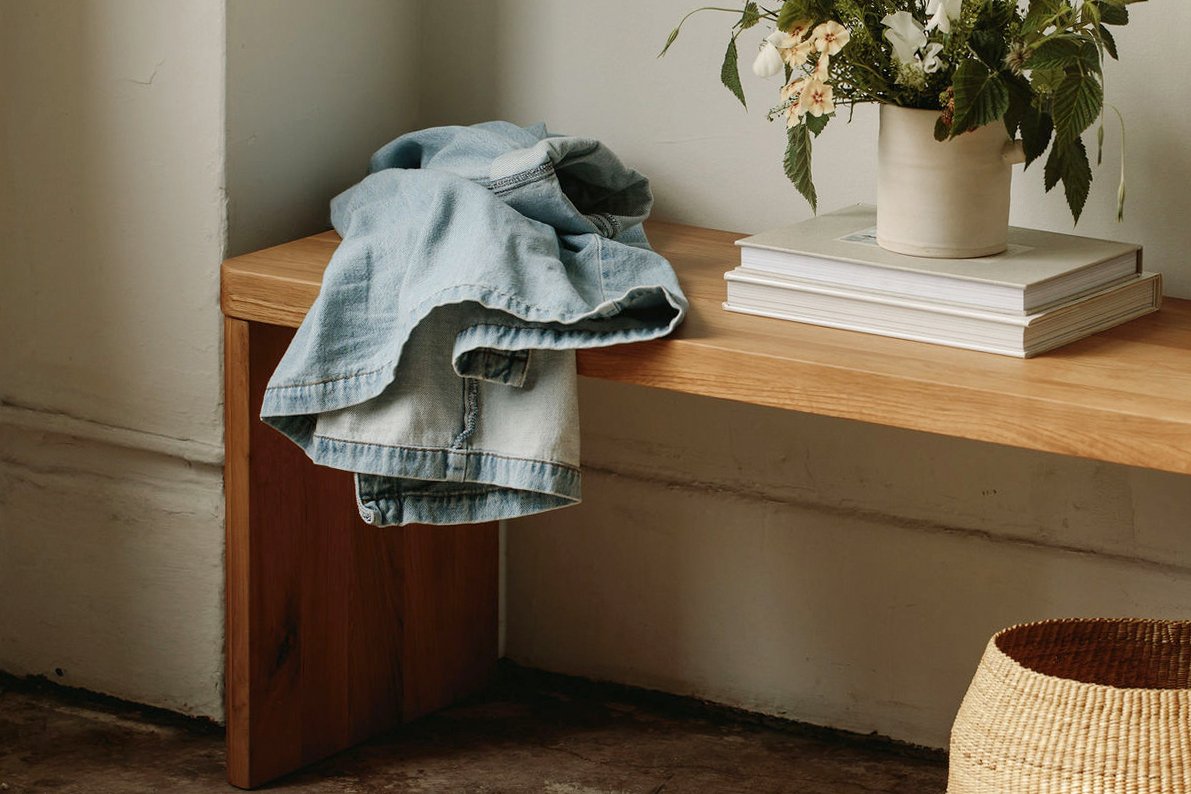 Reclaimed Wood
Reclaimed wood is perfectly imperfect. The material your furniture is made from has lived a whole life before arriving in your home, and the wood grain, exposed knots, dents, and knicks all add to its rustic charm.
Its rugged nature adds an element of strength and character to any space it's welcomed into.  
Leather
Our premium European natural leathers are crafted to age beautifully. Marks and wear only enhance their patina and add to their character over time. This all creates a lived-in comfort to be loved for years to come!

Variations in the leather are welcome, celebrated, and absolutely normal. While resilient, much like our skin, leather does require some TLC from time-to-time – so we recommend applying a leather conditioner every 3 – 6 months to keep it at its best.
Pull Up Leather
Our Cinnamon, pull-up leather (MyLounge and Daydream collections) carries beautiful hues and tones. This material really listens, responds, and caters to you — what a great partner!

As the leather stretches, it reveals a lighter shade to really let its rustic nature shine. All scratches and marks may be (gently) buffed out, but we like to leave ours to patina gorgeously overtime. Let's build a great future together.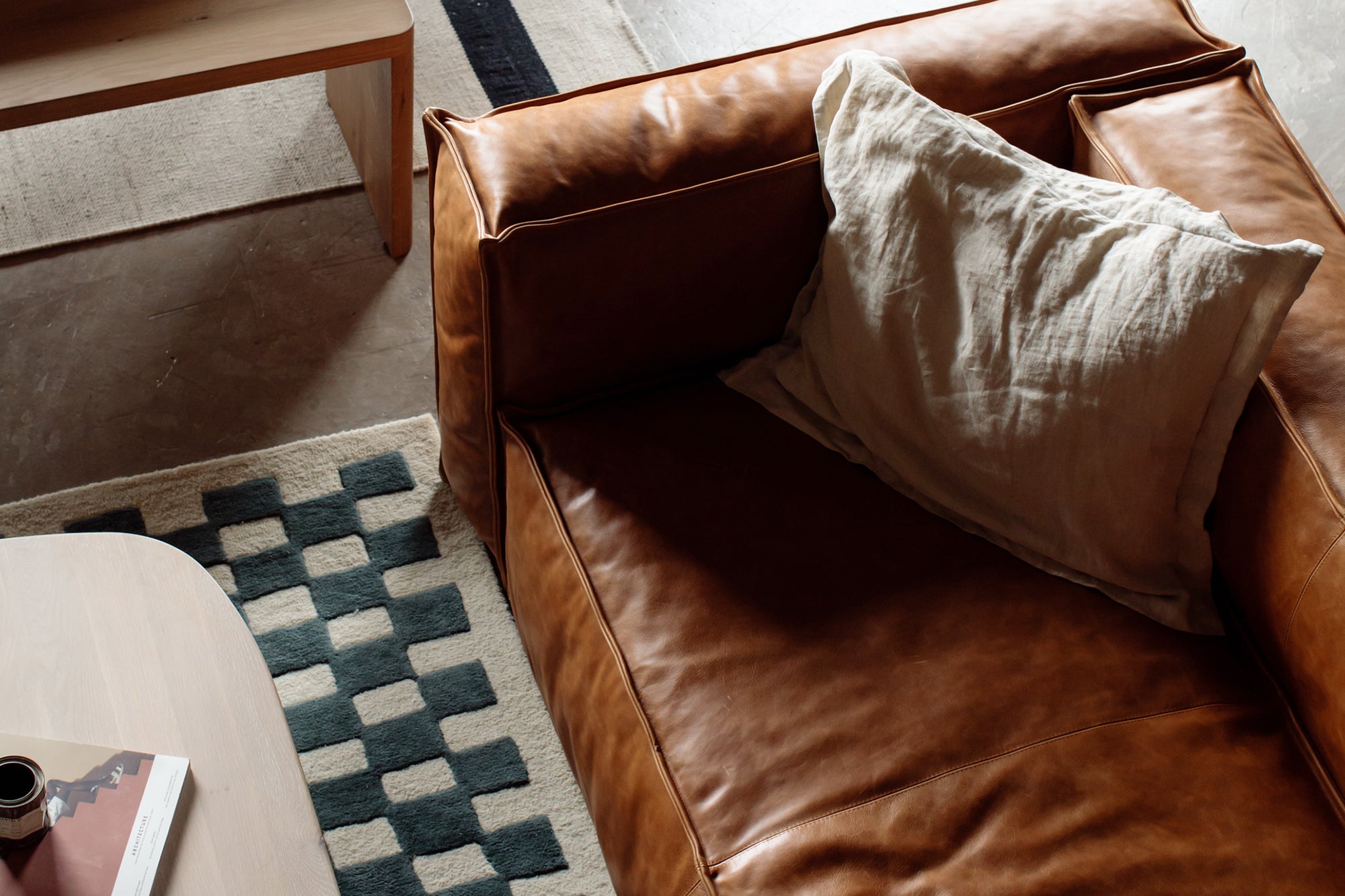 Rugs
Once you unroll your new rug and place it in its designated location, you may experience some off-gassing smell of the fibers that have been rolled up. Wool and Jute can have a musty natural smell. This is normal and short-lived with new carpets. The smell will largely dissipate within 24 hours, and even faster with fresh air ventilation, as well as vacuuming.
Like cushions and pillows, rugs should be rotated periodically to reduce potential fading, as well as uneven wear.
When vacuuming your rug, please make sure to use the upholstery attachment.
For spills, blot immediately with a dry white cloth. Do not scrub or rub as this can break down the fibers and damage the pile. Continue blotting until all the liquid is absorbed. Blot again with a rag dampened with cold water or a cleaning product specifically designed for wool. Place another dry cloth over the spot and apply pressure, repeating until all moisture has been absorbed.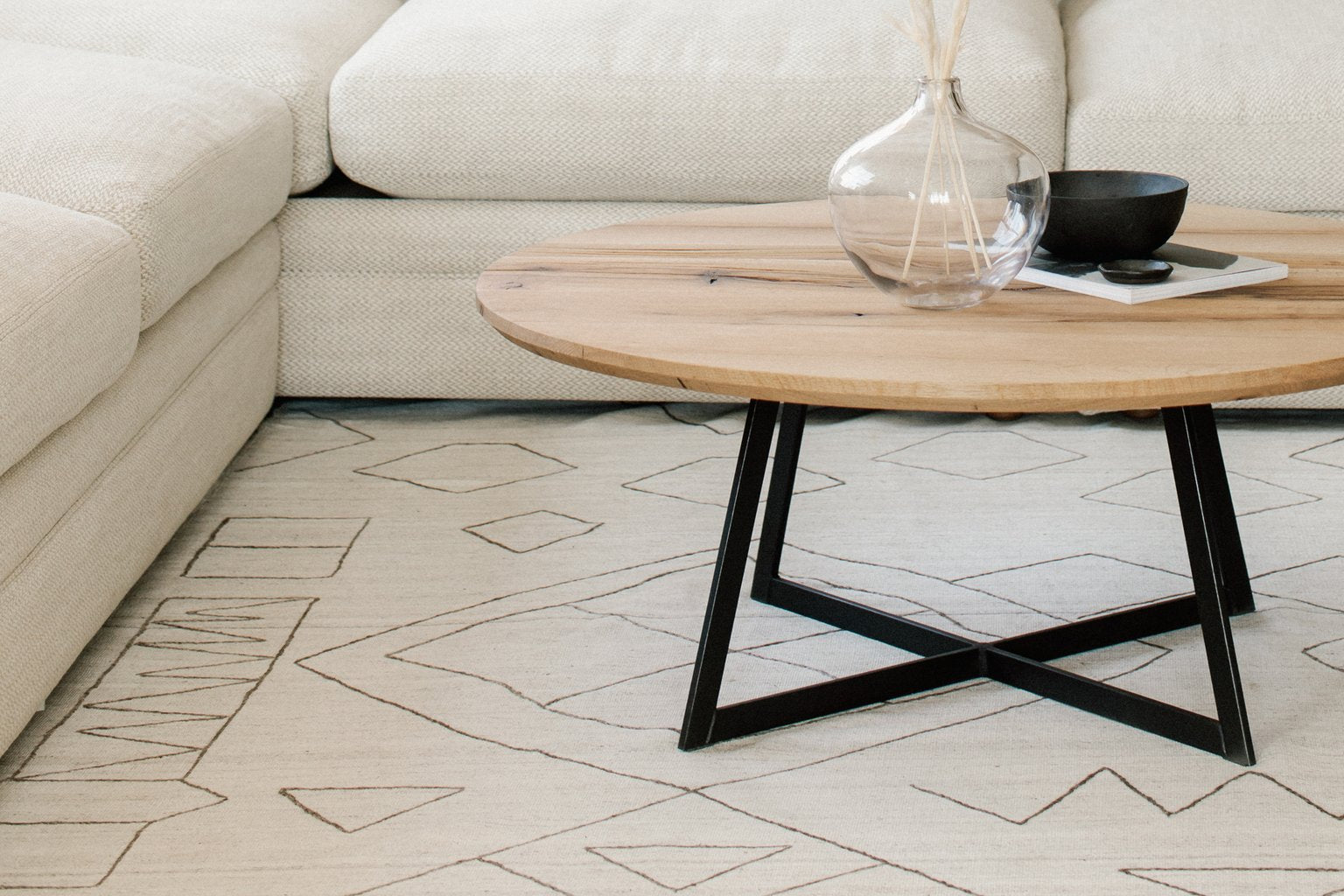 Terrazzo
Terrazzo is composite cement, and each piece will dance with a unique pattern. Because the material is porous, be sure to use coasters to protect it from spills and heat or cold. To prevent staining, it's important to wipe up spills with a clean, microfibre cloth as soon as possible.
*While Terrazzo is a strong material, any strong impact to the piece may cause it to crack